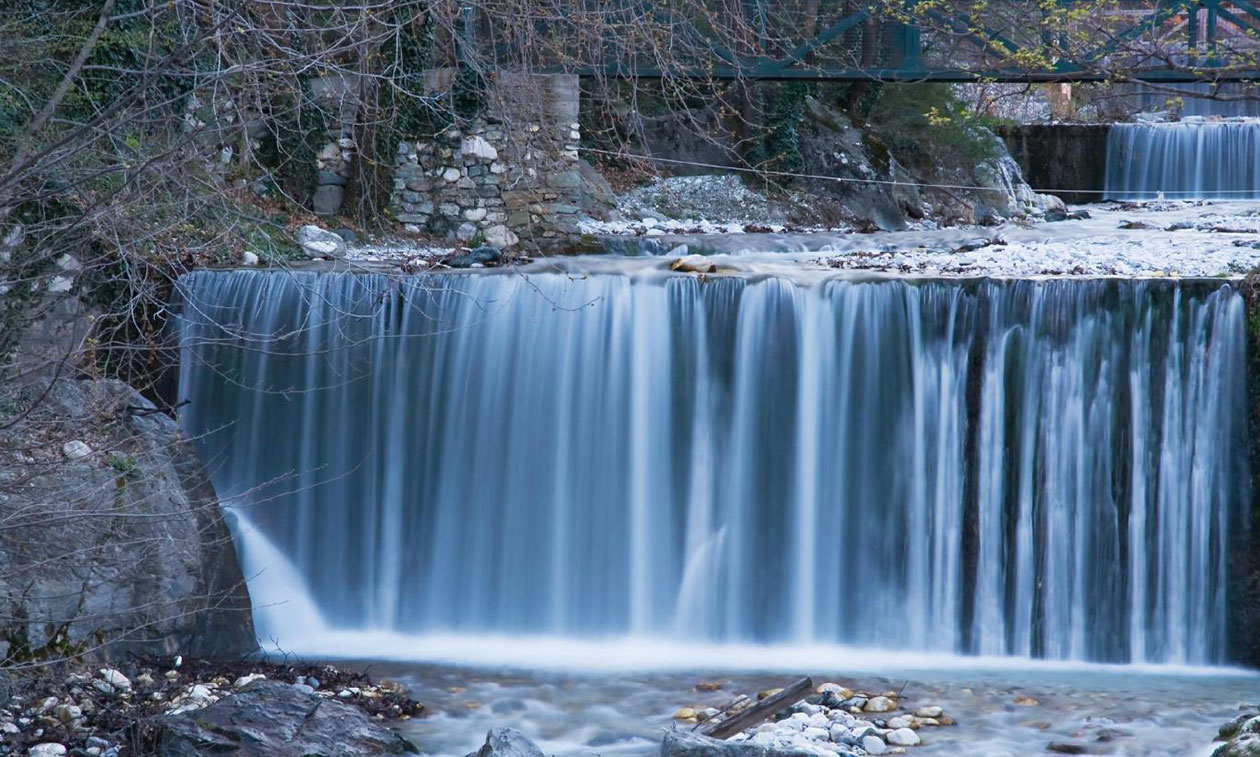 In Loutraki, Pella, 13 km west of Aridaia, there are the mineral springs of Pozar (derived from the Slavic "Пожар" meaning fire or heat) that gush at 37 ° C with considerable chemical composition. Hot water has a healing effect and is drinkable. Visitors use it for bath therapy, psychotherapy, toning and relaxation.
The spa town is 3 km from Loutraki and is located in the stream of Agios Nikolaos. The earliest name of the stream was "Toplitsa", meaning in Slavic, in free translation: "Thermopotamos". The valley follows the curves of the river, with many artificial waterfalls (part of floodplains, elegantly embedded in the environment), intense vegetation and rocky, steep slopes on either side.
The baths are of two types, small for 3-4 persons called "baths" and large for 20 persons called "pools". In several places also the hot water flows freely and is poured into the stream (hence the name Thermopotamos). Drinking water is free, from a fountain next to the Loutrons Municipal Restaurant. There is also a large open-air swimming pool of 25 meters (from 1 to 2.80 meters deep), which is supplied with hot and cold water in the area.
A complex of about 15 caves has been discovered in the area, with ample finds of prehistoric times, which are on display at the small Loutra Museum. The area has been declared a cave (Almopia Cave) and is the first of its kind in Greece.
Source: https://en.wikipedia.org