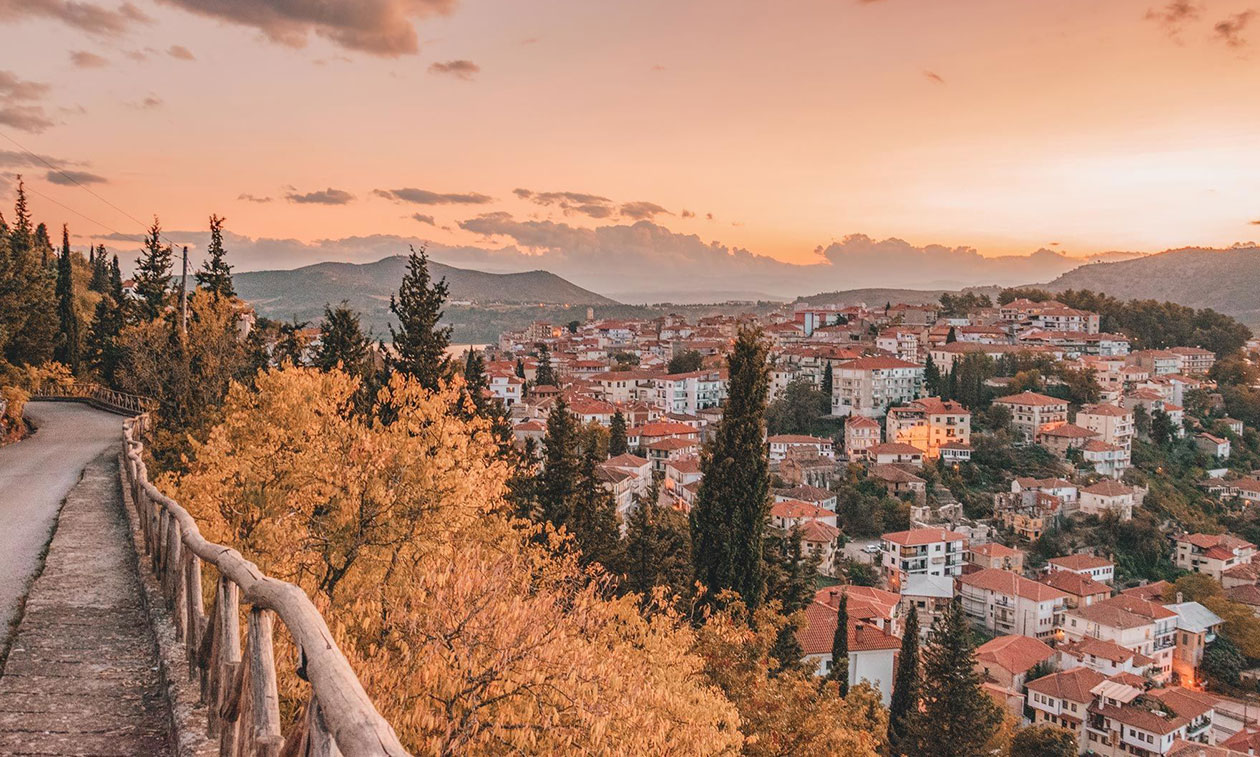 One of the most beautiful cities in northern Greece, flanked by the imposing mountains of Grammos and Vitsi, the famed city of fur, has been reflected for centuries now in the endless waters of Lake Orestiada. Built amphitheatrically, on a narrow peninsula, it entices visitors with its endless beauty, nobility and serene aura.
The best way to get a "global" view of the city is by taking a small tour of the lake, starting from the south beach and ending up in the north. Relaxation and tranquility are the first emotions that overwhelm you as you stroll the narrow lakeside road. Dense beeches and spectacular plane trees border the path, creating an almost endless backdrop. Dense lakeside forests protect lovingly the feathered tenants. Orestiada embraces an important bird species with more than 200 species, many of which are rare and endangered. Local fishermen in their Kastorian "boats", boats, compete with aquatic birds with a prize of all kinds of lagoons.
Your stallion imposes a stop at the Dragon Cave with its seven underground lakes and ten halls with impressive stalactite decoration. If you want to admire the city from above, follow the green path that leads to the chapel of Prophet Elias or continue further up the hill to Agios Athanasios.
Source: http://www.visitgreece.gr