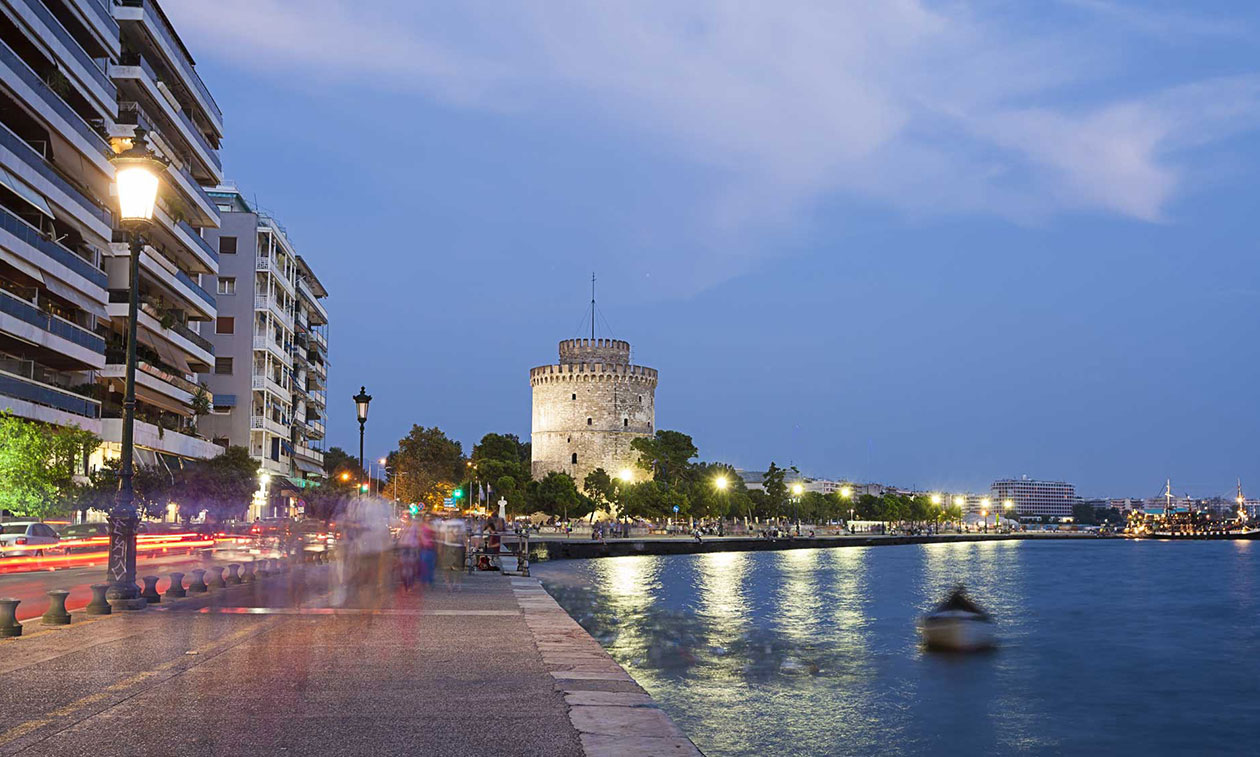 Your holiday in Thessaloniki begins with strolls around the city from the White Tower, to the east, enjoying 3.6 kilometers of coastline and the ten New Paralia theme parks while the home of the gods, Olympus is proud to stand in the distance.
The area around the White Tower hosts the city's most important museums, the Archaeological Museum, the Museum of Byzantine Culture and the Macedonian Museum of Contemporary Art, as well as important cultural sites, such as the Royal Theater and the Society of Macedonian Studies Greece.
The center of Thessaloniki beautifies Aristotelous Square, the architectural jewel that Ernest Embry inherited. Also nearby is the Galerius Palace Complex on Navarino Square with Kamara and the only one in cylindrical construction for the Greek area of ​​Rotonda.
On the west side of the center, untouched by time, are Ladadika, largely rescued by the fiery storm of 1917. The buildings of the past that are preserved carry the image of Thessaloniki before rapid reconstruction, while the renovated neoclassical buildings they host restaurants and entertainment venues that become an attraction for both young and old.
Source: https://www.thessalonikiguide.gr