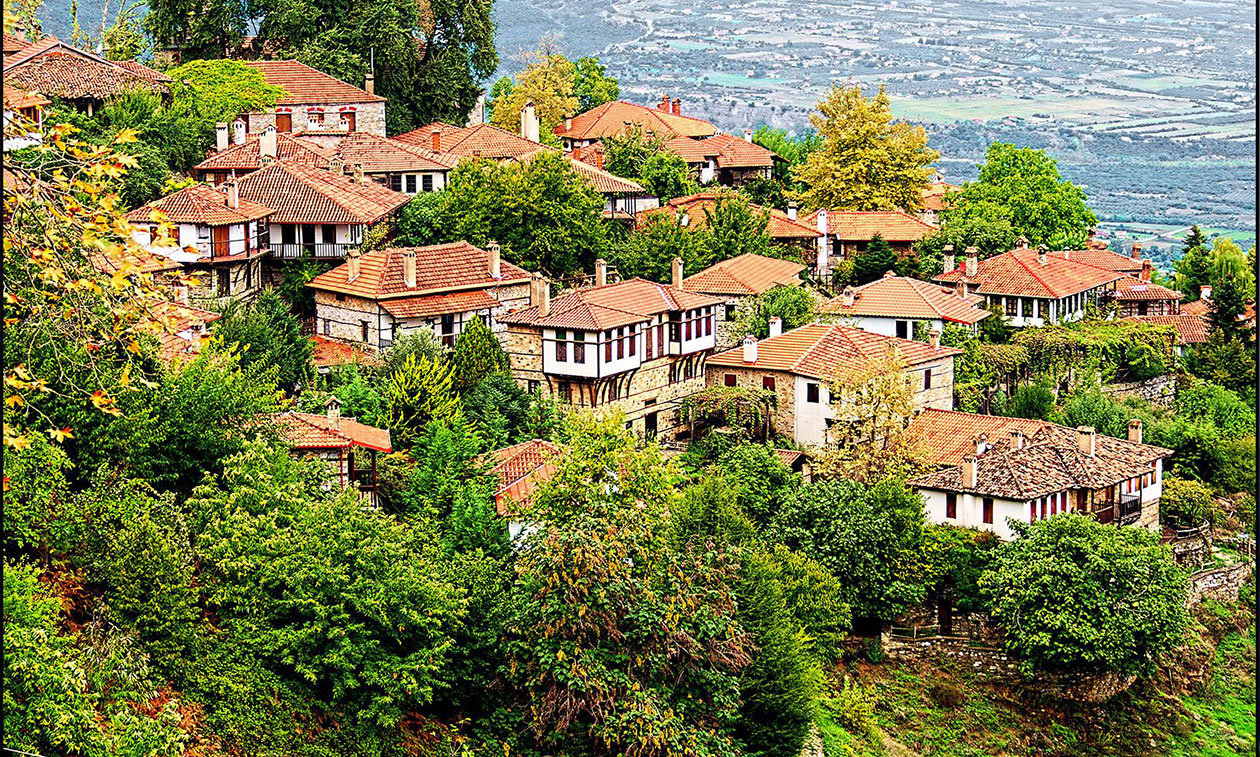 The Old Panteleimon attracts visitors throughout the year. Old mansions and houses have been restored and turned into magnificent hostels, which in addition to modern amenities offer magnificent views of the Thermaikos Gulf, the Platamonas Castle and the coast of Pieria. the stone walls, the colorful pots, the impressive St. Panteleimon Church and the restored old school.
There you will find traditional taverns, with local food and typical flavors of the region, spicy meats, local wine and the traditional olive koumbouro tsipouro.
You will reach there through a stone-built alley - cars park in the parking lot of the village entrance - on your way you will find many souvenir shops, folk art, decorations, gifts and jewelry scattered on its cobbled streets. You will buy pasta, spoon sweets, bouillon and perfect flower.
The whole picture is wrapped in the lush packaging of lush chestnut, beech and beech forest that spreads around the village, further enhancing its fairytale image. The dense forest is also ideal for hiking, mountain bike trips and 4×4, as well as paragliding. The area also houses the Center for Environmental Education.
Source: http://dionolymposguide.gr